Testimonials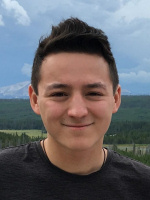 Name: Julian Shively
Instrument: Cello
Age: 21
Current School: McGill University
Degree: Bachelor of Music in Cello Performance and Jazz Piano Performance
Originally from Trumbull, Connecticut
I feel so fortunate to be able to work with not only experienced and thoughtful coaches and guest artists, but amazing players as well. In the short five days, the deep bond the group formed and the all-around inspiration from Techne are experiences I will cherish a lifetime. The challenging repertoire assigned made the experience that much more rewarding. I only wish that the festival was longer!
---
Name: Angela Rubin
Instrument: Viola
Age: 23
Current School: Eastman School of Music
Degree: Doctor of Musical Arts in Viola Performance and Literature
Originally from: Rochester, New York
I had a wonderful experience working with the talented musicians and faculty at Techne. It was amazing observing and experiencing the quick progress each group made within the span of five days. I learned so much from my quartet members, the inspiring masterclasses, and the knowledgeable coaches. I am very grateful to have been a part of the 2022 Festival.
---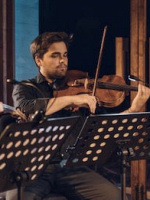 Name: RJ McDowell
Instrument: Viola
Age: 27
School: Tianjin Juilliard School
Degree: Masters of Music in Orchestral Studies
Originally from Columbia, SC
My time at Techne although brief was so much fun! It didn't take long for our quartet to come together and make music. The faculty pushed us to do our best within a short time frame and I'm glad the group was up for the challenge!
---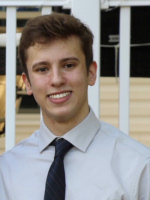 Name: Julian Antonucci
Instrument: Violin
Age: 20
Current School: Ramapo College of New Jersey
Degree: Bachelor of Science in Nursing
Originally from Pitman, NJ
Techne Music Festival has provided me the opportunity to explore chamber music alongside dedicated students and inspiring teachers. Through insightful coaching with the Techne faculty, masterclasses led by accomplished guest artists, and the high standards set by my fellow musicians, I was able to deepen my understanding and appreciation for chamber music. Although I'm not pursuing music as a career, I consider my experiences at Techne invaluable as they have allowed me to grow as a musician as well as intensify my passion for music and learning.
---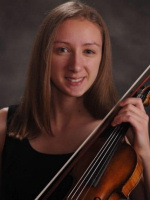 Name: Stephanie Bonk
Instrument: Violin
Age: 24
Current School: Stony Brook
Degree: Doctorate of Music
Originally from Reading, PA
After not attending the Techne Music Festival in person for the past 2 years because of the pandemic, my 2022 Techne attendance quickly reminded me how rewarding it is to work on chamber music with very dedicated friends, both old and new. The festival focuses on a small number of chamber groups, so we were able to receive feedback from our chamber coaches multiple times a day and give multiple run-throughs of our piece. Given that the festival is only 5 days long, my chamber group needed to really focus to feel secure playing a movement from a Bartok quartet, but our work and the help we received from our coaches allowed us to bring the quartet to a very high level very quickly.
---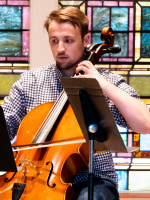 Name: Christian Hartman
Instrument: Cello
Age: 24
School: University of Delaware
Degree: Master of Music in Cello Performance
Originally from Hampstead, MD
Techne has been a great opportunity for me to collaborate with students who are similarly passionate about performing chamber music. I always enjoy working with the faculty, and the guest artists are consistently top-notch. I definitely came back from the festival as a much improved player!
---